michelle
You are browsing the archives of michelle.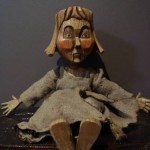 It's Rachel's doll from season one's "Puppeteer", put up for bid by Dayna Chiplin, Bridget's stunt double. Part of the proceeds to go to Child Cancer.
IS THERE HOPE YET? 'Seeker' Star Bridget Regan On Show Cancellation: 'I Still Haven't Been Released From My Contract!'
Bridget Regan is the queen of a gigantic and fervent fanbase — and she wants the 'Legend of the Seeker' fans to know they can still save the show …
Bridget Regan played the gorgeous, young warrior Kahlan [...]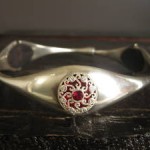 Another prop from Dayna Chiplin, Bridget's stunt double. Worn by Bridget in the season one finale, "Reckoning".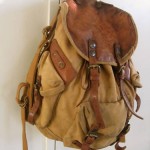 Dayna Chiplin, Bridget's stunt double, grabbed up this backpack after the closing of the show, and is offering it up for sale on eBay. Proceeds to go to her NZ Stunt School, I believe. Click on the pic to be taken to the eBay sale.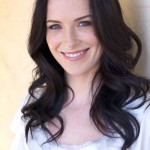 from hollywoodlife.com…
Bridget Regan has acquired a cult following for her role as Confessor Kahlan Amnell in Legend of the Seeker, but even her most dedicated fans probably haven't heard these confessions!
BFFs, we spoke with Bridget Regan who tells us she can't wait to sky dive! The California native, who has [...]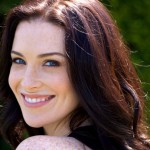 …in their May issue.
Bridget Regan shares her tips for healthy living
Bridget Regan's cult series Legend of the Seeker, a supernatural action-adventure, ends this weekend, but we talked to the star today to get the inside scoop on her the finale, upcoming projects and her healthy lifestyle.
SELFy Stars: So tomorrow marks the end of Legend [...]
…thanks to Bridget and Dayna (her stuntperson) for sharing these via Twitter and FB.
"There was a little feeling (that the end was near)," Horner told TVStar.com earlier this week during an exclusive interview. "We kind of found out towards the end of the second season that certain of our investors wouldn't be around for a third time. That created a little bit of a stir amongst [...]
Apparently she went there after appearing on Attack of the Show. Thanks to virkatjol for posting the LQ ones over at LJ, and to The Keep of Aydindril for the HQ ones!